LIFE HAPPENS IN SUMMIT GROUPS

Getting connected and making life long friends is made easier when you join a Summit Group. We see a church where relational discipleship is key to growth. Taking the next step by attending a smaller group of believers on a weekly basis is the way for us to stay relational and connected as God continues to grow our church. Together we are better.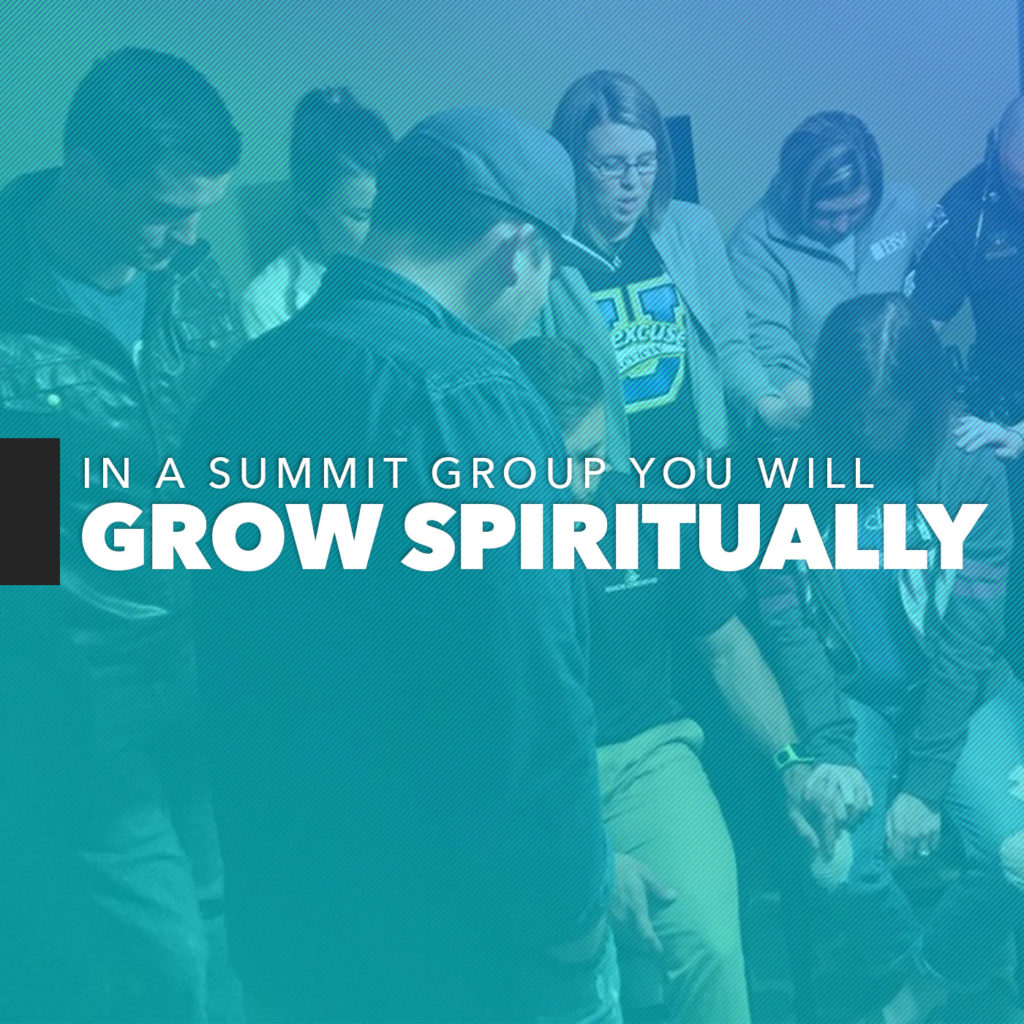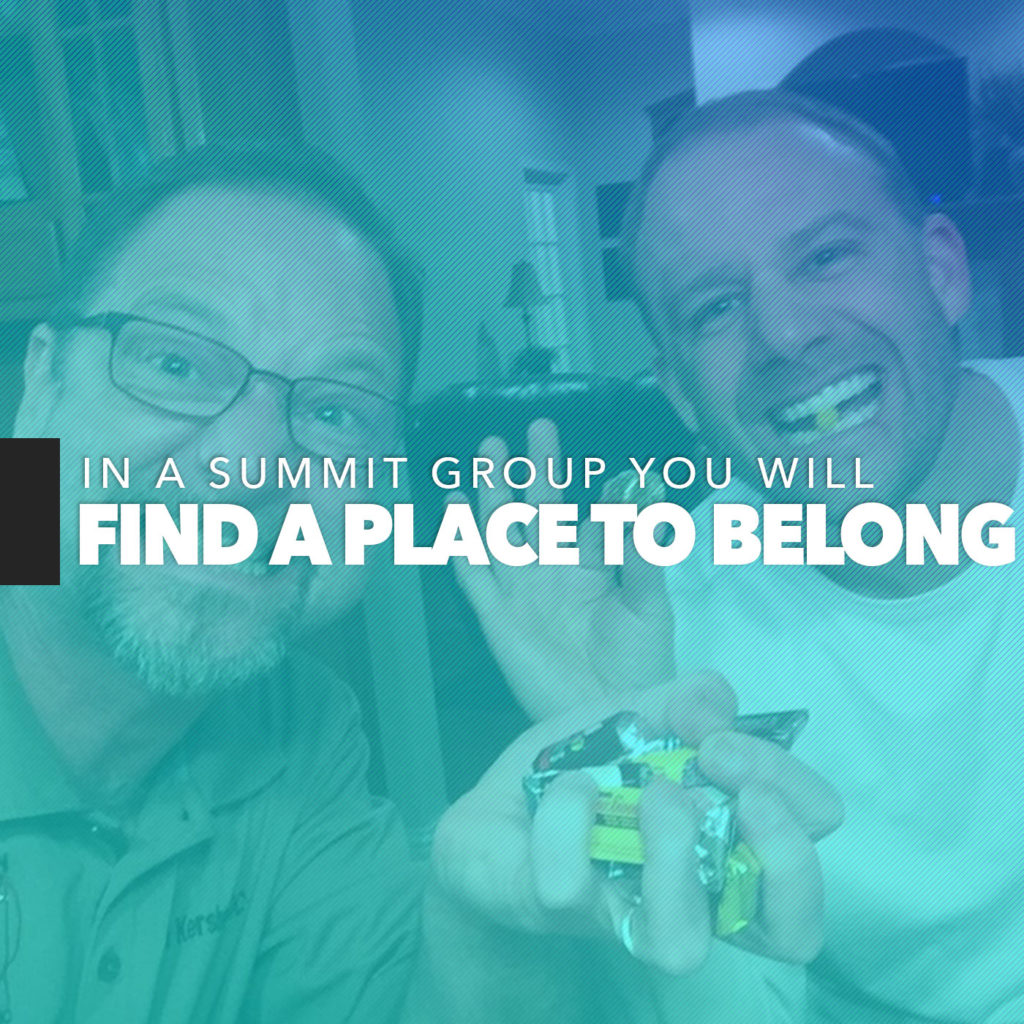 HOW SUMMIT GROUPS WORK
Summit Groups meet once a week in places all around our city providing a way for you to connect, grow, and discuss the issues & challenges of life. Groups are a place where we pray and care for one another.
THEY ARE OPEN ENROLLMENT GROUPS.
You can get connected in a group at any time. You are welcome to explore each group until you find the Summit Group that best fits you. Groups meet in a variety of places at different times throughout the week. We know you can find a group that can fit you and your schedule.
THEY ARE FREE MARKET & DISCUSSION GROUPS.
Summit Groups are fun, vibrant communities that laugh, cry, & pray together. We have groups that discuss the message from each weekend, groups that are doing a book study, groups of moms, young married couples, or business leaders. Groups make life-changing relationships relevant and accessible to you.
KNOW GOD | FIND FREEDOM | DISCOVER PURPOSE | MAKE A DIFFERENCE
BECOME A SUMMIT GROUP LEADER
We believe that everyone has areas of strength and gifting that could benefit others. The first step in becoming a Summit Group leader is to attend the trainings. These classes are offered throughout the year to give you an overview of what it takes to start a group. You'll discover that it's easier than you think. Interested? Fill out the form here.
BECOME A GROUP LEADER
FIND YOUR SUMMIT GROUPS
TO GET CONNECTED TO A GROUP TODAY,  JUST EMAIL: connect@yoursummitchurch.com and let us know what Group you would like to be in. After we receive your email we as a staff will connect you with the Group of your choice.
YOUNG MARRIED COUPLES
Are you a young married couple? This group is perfect for you. We work on building up our marriages each week with the help of one another. Childcare available.
LED BY: Joel & Lauren Enriquez  
INTERCESSORY PRAYER GROUP
We are a group who believe in the power of prayer. We intercede and stand in the gap for others.
LED BY: Jerry Hudson
MEN'S BREAKFAST
We meet to discuss how to challenge each other as men of God and to deepen our relationship with God to become more like Jesus.
LED BY: Bruce Cobb
GADBERRY GROUP
A diverse group that enjoys discussing life, praying together, and having fun. Join us! We meet at 19251 Blue Creek Dr, Canyon TX 79015
LED BY: David & Janae Gadberry
JESUS JUNKIES
Our group consists mostly of seniors! We have prayer and a time of fellowship then we discuss the message from the weekend. Anyone is welcome to come. We meet at 11600 Burtz Rd, Canyon TX 79015
LED BY: Dave & Carolyn Harris
THURSDAY GROUPS
 YOUNG ADULTS GROUP
A small group where any young adult ages (18 – 23) can come together and fellowship, hangout, and study the Word of God. We meet at 2619 2nd Avenue Apt. A , Canyon, Tx 79015
LED BY: Callie Shipley and Kinslee Cox  
FRIDAY GROUPS
WILD OLIVE STUDIES
This is a chapter by chapter study of the books in the Old Testament with an emphasis on the Messianic shadows, divine patterns, and prophetic fulfillments. Come and learn with us!
LED BY: Dave Nitsche
SUNDAY NIGHT GROUPS
BACK TO THE BASICS
Open to all walks of life, this group is purposefully learning, growing, and exploring the foundations of our faith in a fun, family like atmosphere. We meet in the Summit Gym.
LED BY: David and Tabitha Davis
HOFFMAN GROUP
A diverse group that discuss the message from the weekend. Everyone is welcome to be a part! We meet at 16701 Dove Meadow, Canyon TX 79015
LED BY: Jeremy & Tina Hoffman
GIRL LIFE 
A small group where high school girls (Grades 9-12) can come fellowship, and connect closer with God. We meet at 2000 12th Avenue, Canyon,Tx 79015
LED BY: Sydney Gadberry