If there's a sermon or series that you missed or want to watch or listen to again, the app makes it simple. Under the "Watch" and "Listen" tabs you can scroll through archived messages to find whatever you're looking for and stream it on your phone!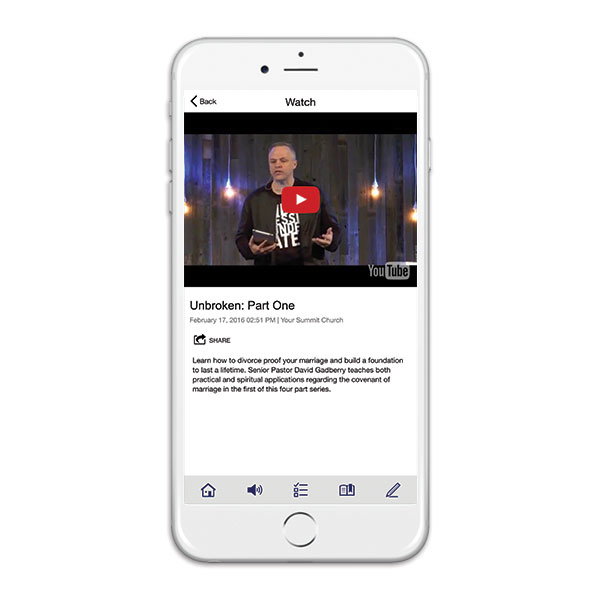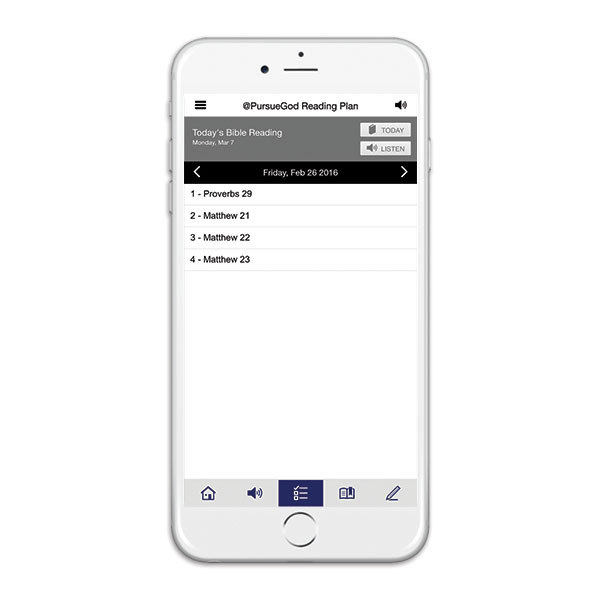 READ & JOURNAL
You can use the Summit Church app for your mobile Bible app as well as a place to keep notes and your journal! By simply clicking the Bible icon you can begin reading and even start a plan.
GIVE SECURELY
You can give safely and securely through the "Heart" icon located on the home screen. You can take this time to worship through your giving and even setup a recurring gift.